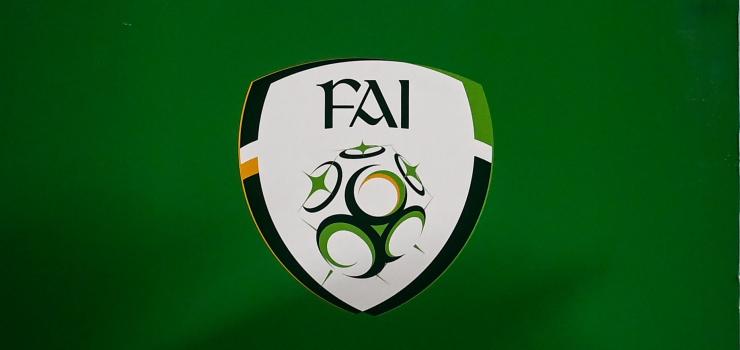 Employer ········· Football Association of Ireland (FAI)
City ························· Dublin 🇮🇪
Type ······················· Full time
Salary ··················· Competitive
The FAI has an exciting opportunity for a new Head of Digital in the Marketing & Communications division. This role will help drive the digital transformation of Irish football, set out in the FAI's Strategy 2022-2025 https://strategy.fai.ie.

A major part of this transformation will involve implementing best-practice marketing and data technology solutions to best serve fans and participation across men's and women's football – from Grassroots to League of Ireland and the National teams.

The role will be responsible for this digital transformation in marketing - adding the capabilities to create a 'single-fan-view' across the game; and enabling the FAI to market and communicate in an effective way to maximise the organisation's commercial, fan engagement and participation objectives.

The role will also be responsible for delivering FAI's social channel targets, working with the rest of the Marketing & Communications Team to deliver engaging and relevant content to audiences.

Responsibilities


Marketing Technology Strategy:
Develop an ambitious and achievable plan to enhance the FAI's marketing technology stack, and digital marketing operating model.
Develop this new technical architecture to deliver a 'single-fan-view' for the organisation, introducing an appropriate data warehouse solution. Other systems envisaged include CRM, identity management, website/app/CMS, and business information solutions.
Support other teams within Marketing & Communications with their technology projects e.g. a new digital asset management solution for content.
3rd Party Suppliers:
Manage external technology, developer and agency relationships for marketing technology, running the selection and procurement of these as necessary. This will include suppliers of CRM, email, data warehouse, identity management, websites, and business information solutions.
Owns the product development roadmap for these solutions.
Liaise with other FAI external technology partners, as necessary, to deliver the marketing strategy. This may include Comet, the FAI Connect partner; and the FAI's marketing agency partner.
Work with FAI's outsourced technology solutions provider on new initiatives, as required.
Application Management:
Website Development and Design: Overall responsibility for the portfolio of websites, including scoping and delivering a suite of new sites and apps that meet the current needs of the game.
Football Management System ​(FAI Connect, launching Dec 2022): Liaise with the Grassroots team developing FAI Connect to ensure it delivers on the marketing objectives for the FAI, including integration with any new data warehouse, SSO and CRM solutions.
Data Analytics:
Ensure the data warehouse implemented can deliver on the medium-term goal of a single-fan view.
Create digital KPIs for the Marketing & Communications team.
Provide timely data analytics reports to the wider marketing team and Senior Leadership team, using best-practice industry software.
Provide business insight to the marketing, commercial and senior leadership team, based on this data, using best-practice industry tools.
Social Channels:
Responsibility for delivering the KPIs for FAI social channels.
Work with the rest of the team and agency partners to create and deliver a content plan that hits these targets – for Grassroots, National teams and League of Ireland.
Put in place regular data reporting from social channels, measured against KPIs, adapting the content plan as required to ensure these KPIs are met.

Digital Marketing Operations:
Create and implement digital marketing systems to deliver on the FAI's commercial and other objectives. This will include supporting the sale of match tickets and ongoing fan management through email and social channels; and support with sponsorship sales, as needed.
Prioritisation of the product roadmap for all marketing technology stack developments, using a ROI-led approach.
Management of the marketing technology function, making business case for new roles as needed or bringing in external agency support.
Website content - work with the rest of the Marketing and Communications teams who will provide ongoing content updates for the website CMS.
Data Management and Security:


Implementation of appropriate governance models across marketing technology to ensure the FAI remains GDPR compliant, working closely with the FAI's central IT team and outsourced technology provider.
Leadership:
Provide technical leadership and direction to the organisation, encouraging ambitious yet achievable innovation.
Lead martech and data analytics adoption throughout the organisation and provide insight into new trends in technology that can further enable the organisation's goals.
Strategic oversight of critical marketing-led projects on behalf of the Senior Leadership team employing dynamic, agile, and lean techniques.
Role model the association's values and champion the development of our culture within the marketing team.
Manage a team of direct reports, with responsibility for their technical and leadership development.
Budgeting:
Prepare business cases and annual budgets.
Skills and Experience



5+ years of experience in a senior managerial role in a relevant marketing technology environment




Recent hands-on experience with data warehouses, SSO, CRM and email, preferably having implemented new solutions for each




Experience in implementing new websites, apps and CMS's




Experience in developing partnerships with vendors and managing these effectively




Strong understanding of data analysis, budgeting and business operations




Experience in delivering change through technology, and providing thought leadership and digital transformation in similar sized organisations




Experience in line managing a team within a busy department.




Experience in managing social channels and content strategy




Strong knowledge of systems and technologies and passionate about keeping up to date with developments in the industry.




Excellent organisational and leadership, communication, and stakeholder engagement skills.




Proactive decision maker who can positively influence change




Ability to present complex technical information to a variety of audiences




Superior analytical and problem-solving capabilities




A strong strategic and business mindset




Passionate about understanding football stakeholders to deliver effective products




A passion for football and a good understanding of the football landscape in Ireland would be beneficial but not essential


The Football Association of Ireland is an equal opportunities employer.